Obituary for Jerry Lynn Carter
NATIVE SON OF PARKER COUNTY; ENTREPRENEUR, ENTERTAINER
THAT WAS BIGGER THAN LIFE ITSELF!
Jerry Lynn Carter, 67, husband, best friend, mentor, Founder of The Texas
Opry Theater and Parker and Palo Pinto County Shoppers, business
partner for the past 32 years of wife Marilyn Carter. On June 18th Jerry left
this earth to be with his mom, dad, stepdaughter Kristina and Jesus in
heaven.
Jerry lost his vision 10 years ago due to diabetes and suffered from kidney
failure and several serious bouts of pneumonia in the last 5 years
necessitating his residence at College Park Long Term Care Facility.
Jerry Carter was born and raised in Weatherford, was a 1969 graduate of
Weatherford High School, was a born entertainer and entrepreneur from
the age of 8 years old. As a young man he delivered newspapers for the
Ft. Worth Press, USA Today, Dallas Morning News, and the Weatherford
Democrat. From an early age he was a born salesman going door to door
with a wagon selling Grit Newspapers, flower and vegetable seeds and
magazine subscriptions and delivering newspapers on his bicycle. He
said he used to ride by the York Ave. Baptist Church and think that
needed to be a theater instead of a church never dreaming he would
someday own it and make it into a theater. Jerry was also raised
competition homing and racing pigeons and won awards for the largest
watermelon one year in a FFA contest.
Jerry became interested in the Snow Cone business and with his dad's
help built several Snow Cone stands including the one that was on the
corner of North Denton Dr. and Jameson in the front yard of his parents
home. It was well known as the Carter Snow Cone Stand and Mr. and Mrs.
Carter ran it every season for over 35 years.
Jerry was always intrigued by moving pictures on the big screen and
started operating the projectors for Mr. Jones in his theaters on the square
standing on an apple cart to reach the controls. He grew up with Mr.
Jones daughter Roberta and granddaughter Carla working in the movie
houses and later in the drive in. He learned how to sell concessions,
popcorn, hot dogs, candy and cold drinks and developed his methods of
keeping a theater clean and sanitary for every show. Jerry recounted a
conversation with Mr. Jones about a candy bar he was chewing on at one
time. Mr. Jones asked, "Do you like that candy bar, Jerry? Well, yes,
Jonesy, I do! Well, Jerrrrrry, you know that candy bars are made to sell
and not eat, don't you?" That made a life long impression on Jerry Carter,
the Entrepreneur and Concessionaire.
Jerry was a projectionist at all Mr. Jones theaters in Weatherford and later
at nearly every movie house and drive in theater in 50 miles, he was a
member of the local Projectionist Union and the local Stage Hands Union
in Tarrant County. He ran the laser lights and later toured with Elvis
Presley, Paul McCartney Wings Tour, Pavarotti, nearly any and all stage
events at the Tarrant County Convention Center in the 70's. The
Stagehands Union sent him to Arizona and California to work on the
Gunsmoke sets where he met and became friends with James Arness
(Matt Dillon) and all the crew and cast of the long running series.
Jerry was a huge fan of John Wayne, Ernest Tubb, Hank Williams, Sr.,
Waylon Jennings and Johnny Cash. He could sing and do exact
impressions of these and many other entertainers. Tommy Cash once told
Jerry that he sounded more like his brother than anyone else he ever
heard.
In the late 70's Jerry had the opportunity to go on the road with Ernest
Tubb subbing for his bass player for 3 months while he was on medical
leave. He loved Ernest Tubb and could sing just like him.
Jerry had an offer from Wyn Stewart to go on a national and later a world
tour fronting his band but turned it down for home and family reasons. A
decision he always regretted.
In high school Jerry was a member of the Weatherford High School Band,
he played Clarinet and other woodwind instruments. He tormented his
band leader by playing the Pink Panther theme instead of the assignments
by the instructor. He had that perfect pitch ear and could identify a songs
key immediately. Jerry learned the art of songwriting and has left behind a
number of beautiful songs that may someday be big hits.
Jerry fronted his own band in the 60's and 70's named Jerry Carter and
the Chaparrals, had his own radio show on 9 radio stations from Ft. Worth
to Big Spring until he had to make a choice between attending school
classes or being drafted in the military. Luckily the Viet Nam War ended
before his numbers were called.
Jerry and his band became really popular in Texas and Oklahoma playing
music every weekend for multiple events. He popularized the street
dances in Weatherford until they were moved to Posse Club.
In 1982 Jerry joined Wayne Haney in Weatherford with the Parker County
Shopper and later established the Palo Pinto County Shopper delivering
the Shopper to every home or mailbox in Parker and Palo Pinto County
every week. In 1991 Jerry and Wayne purchased the York Ave Baptist
Church building at 315 York Ave totally renovating it and in 1992 opened
The Texas Opry Theater in the auditorium spotlighting amateur talent from
all over North Texas along with occasional name artist such as Hank
Thompson, Connie Smith, Little Jimmy Dickens, Leon Rausch and Johnny
Bush.
They relocated the Parker County Shopper offices to this building too.
They had Opry shows every Saturday night, Gospel and 50's shows on
Friday nights and published weekly Shoppers every Tuesday for 14 years
until Wayne Haney became terminally ill in 1995 and eventually sold the
Shoppers to the parent company of the Weatherford Democrat. Jerry and
Marilyn discontinued the shows in 1995 for logistic reason and moved to
Granbury and started The Shopping Spot in Hood County and operated it
for 13 years until he lost his vision. After Wayne Haney passed in 1997
Jerry became the sole owner of the York Ave property, leased it out to
various beginning businesses such as Little Theater Off The Square and
New River Fellowship Church, Silverado Cowboy Church, etc.
In 2002 they re-opened the Texas Opry Theater with monthly shows
featuring name country artist such as Ray Price, Don Williams, Gene
Watson, Moe Bandy, Connie Smith, Bill Anderson, Bobby Bare, Stonewall
Jackson and so many of the Grand Old Opry Stars and many artist from
the Branson stages which has successfully established Weatherford with
an Entertainment Destination venue that has brought in visitors from all
over Texas and surrounding states for 15 of the past 25 years.
When Jerry's loss of vision due to diabetes in 2005 forced the closing of
the Shopping Spot in Granbury and the Texas Opry Theater Shows in
Weatherford until 2010 when Jerry and Marilyn again re-opened the
theater with regular live concerts featuring traditional country, classic rock,
oldies rock and roll and gospel music shows several times per month.
And until 2015 he was going into Rehabilitation and Convalescent Facilities
singing country music songs to the residents in Weatherford and a half
dozen surrounding towns.
The Texas Opry Theater has become well known all over the Texas for its
family friendly productions and to Nashville, Branson, and Las Vegas
entertainers as a viable venue to bring their shows to.
There will be a Visitation at The Texas Opry Theater on Sunday, June 24th
from 6-8pm and a Celebration of Life Service also at The Texas Opry
Theater on Monday, June 25th at 1pm. Food will be available after the
service at the Painted Pony Tea Room 1 block over on 109 North Main
after the service. Procession to Granbury for the Graveside will leave at
4pm. with burial at the Granbury City Cemetery next to his parents and
grandparents.
We invite friends and family that would like to share their special memories
they may have of Jerry Carter and their relationship with him through out
his life. We will share some of his music and some video of him on stage
at his beloved Texas Opry Theater. Jerry would not have wanted sadness
and sorrow so his Service will be as Entertaining as he was so I hope all
can attend.
Most of all the goal is to fill the auditorium with folks that will honor his
contribution and legacy to the City of Weatherford and Parker County. He
could have taken his talents anywhere in the world but chose to keep
them at home in Weatherford, Texas.
Galbreaith Pickard Funeral Home is handling all the details of his
interment. Jerry was born in Weatherford to Miller L. and Jessie Irene
Carter (deceased) . He is survived by his wife Marilyn Carter, Brothers
Clovis Carter and David Carter. Nieces and Nephews Kristin Davis (Jason)
their children Summer, Tyler and Eric Davis, and her sister Amanda
Howard (Michael) Michael J. and Ellie, Jared Westenhover, Chloe, Jaden
and James, Jenna Carter (Kevin) and son Derek, Jacob (Raven) Tatum and
Tylar. Two stepsons James A. Ansley (Mary) and Karl W. Ansley (Jill) of
Azle. step-grandchildren Jessica Nicole Nelson(Zach) and son, Alexander
James of Austin and Kade Ansley Ross of Keller, and Cole Ansley of Azle,
Justin Blain Ansley of Memphis, Tennessee. Kristina Gayle Ansley
deceased in 1998. Sisters in Law Connie Carter Armstrong (David) of
Millsap and Wanda Carter of Weatherford and first wife Nelda Bea Havins
Carter Harrison (Jim) of Mineral Wells.
To send flowers or a remembrance gift to the family of Jerry Lynn Carter, please visit our Tribute Store.
Previous Events
Visitation
Texas Opry Theater
319 York Avenue
Weatherford, TX 76086
Service
Texas Opry Theater
319 York Avenue
Weatherford, TX 76086
Cemetery Details
Location
Granbury City Cemetery
Highway 51
Granbury, tx 76048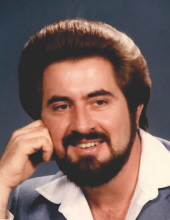 Thank you for sharing your
memory of Jerry
Provide comfort by sending fresh
flowers from our local florist.
No thanks, please don't show me this again.